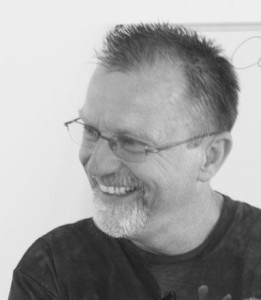 Greetings,
Only children of God know the true freedom of being made free. We are new creations of God in Christ and we know the freedom of being children of God. As sons and daughters of God we are led by God's Spirit within us. We are not just led by being told what to do. A different Spirit, a different motivator, in our being leads us. The seven-fold Holy Spirit of God is the substance of that motivation within us (Isa. 11:1-2). Holy Spirit is the Spirit of the Lord, the Spirit of Wisdom, the Spirit of Understanding, the Spirit of Counsel, the Spirit of Might, the Spirit of Knowing, and the Spirit of the Fear of the Lord. We are one body with one Spirit and it is by the leading of the Spirit that we can fulfill our part in the calling of Christ. We are led by one Lord, one Faith, one Submersion, one God and Father, one God Above All, one God Through All, and one God In All (Eph. 4:4-6). Our desires, actions, responses, submission, contributions, communion of love, and power of destiny all come by the power of the Holy Spirit within us. It is not a matter of being told what to do, it is a matter of being empowered to become who we are in Him.
Many times, we cry out for revival in our land or in our lives. I believe that we need more than revival. We need the constant, continually increasing, and very intimate reality of Christ in us. Revival alone is an Old Covenant concept. It is a longing for God to show up and do something. Revivals come, and revivals go. Revivals make an impact, but then they often turn into memories and future expectations. They become events of God in our lives that we look back upon and remember, and experiences that we long to see again. In either case, revivals alone become the substance of an Old Covenant. Revivals aren't meant to last. They are merely meant to inspire us in the midst of the journey.
My wife Bonnie and I have been married for almost forty-one years. We don't live for revival. We live for a constant renewal of life within us by the power of our love towards one another. We know that we are one flesh; therefore, we are inspired in our commitment, our actions, our responses, our submission, our contribution, our communion of love, and our power of destiny with one another in our journey together in life. We have had our moments of inspiration that seem like revivals in our relationship, but the strength of our covenant is in the everyday life we find together. We are inspired in our commitment, actions, responses, submission, contribution, love, and dedication because we are led by a spirit of oneness in all that we do. This is the testimony of a New Covenant life! A New Covenant life is a constantly NOW Covenant reality. It is the same in the body of Christ. Mere revivals aren't meant to last. They are part of the journey and should be expected in the seasons of life in the kingdom. They wake us up to new things in Christ, but the life of Christ is an intimate, renewing, and refreshing relationship with God in all things. The secret is the mystery of Christ in us who empowers us to live in all times.
Ephesians 4:4-6 There is one body and one Spirit, just as you were called in one hope of your calling; one Lord, one faith, one baptism; one God and Father of all, who is above all, and through all, and in you all.
The power of New Covenant Ministry is that God made us free, He made us sons and daughters. The best that you could come to God in the Old Covenant was as a servant. The New Covenant is a place of a Father and His children. It is the place of God and His offspring. It is a place of abiding with Him, not a place of doing things for Him.
Food For Thought,
Ted J. Hanson
Please follow and like us: