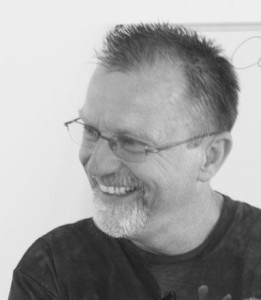 Greetings,
The four gospels of the New Testament are a very unique place in the Scripture. We have a page in our Bibles before the book of Matthew that says, "New Testament", but it is not really. The New Testament for us doesn't start until after the end of Matthew, after the end of Mark, after the end of Luke, and after the end of John. Although Jesus lived in the New Testament, the New Testament for us didn't come into effect until after Jesus was crucified, buried, rose from the dead, ascended to heaven, and poured out His Holy Spirit upon the body of Christ in the Book of Acts. The four gospels are a very special record of human transition. It is the account of a New Covenant man living among Old Covenant people in the last days of an Old Covenant time.
There is a great story in the book of Luke that illustrates the truth of the New Covenant in the midst of an Old Covenant time. One day Jesus, a New Covenant man, was approached by an Old Covenant man who was impressed with the New Covenant testimony that he saw in the life of Jesus. He made an Old Covenant statement concerning what he would do in regard to Jesus. He said that he would follow Jesus anywhere.
Luke 9:57 As they were going along the road, someone said to Him, "I will follow You wherever You go." 58 And Jesus said to him, "The foxes have holes and the birds of the air have nests, but the Son of Man has nowhere to lay His head."
This Old Covenant man wanted to follow Jesus, but to follow Jesus was not an act of the human will. Following Jesus is the fruit of a supernatural connection and a supernatural habitation. The Old Covenant was centered around information in regard to how to act and how to live. The focus of human life becomes something of doing when we embrace an Old Covenant administration in our lives. To truly follow Jesus takes an empowerment of the Spirit of God within the follower. The criteria for following Jesus is made known through being a place of the presence of Christ within. Jesus' response to the man's statement was one of 'being' and not one of 'doing'. He wasn't saying that the man would have to take a poverty vow in order to follow Him. He wasn't saying that the man would never know what he was doing if he followed Him. He wasn't saying that life would become a day-to-day journey of never knowing where you are going or what you are doing. He was simply making a statement in regard to what He really wanted from the man. He stated that foxes have holes and birds have nests. A fox doesn't look for a hole to sleep in. He isn't dependent upon others to build him a fox motel or a bed and breakfast for foxes. A fox finds an environment of dirt, digs a hole, finds another fox, lives together, raises a family of foxes, lives a great fox life, and influences the world with fox activity. A bird doesn't look for a nest to sleep in. A bird finds a stick, picks up another stick, and gathers many sticks to build a nest to live from. The bird is not dependent upon the local bird society or the local government to provide a place for sleeping. The bird is simply born to seek out the environment of a bird habitation, where he can find a bird partner, raise a bird family, live a great bird life, and influence the world with bird activity. Jesus was looking for a place to rest His head. He needed a body; like the fox needed a den and the bird needed a nest. He was looking for a place to rest His headship and He wanted to know if the man was it. This is the power of New Covenant. We are a place of God's habitation in the earth so that God can have His family, live a great life, and influence the world with the life of heaven. Once we know who we are we can follow Him. It is not what we do that makes us who we are. It is who we are that empowers us to do all things! I believe that this story illustrates the first requirement of the New Covenant. To be in the New Covenant we must find the life of His Spirit within our spirits. It is in Him that we live. He gives life to all people!
As leaders, we must lead others into knowing the place of being a habitation for God's presence. It isn't about merely doing what Jesus would do, it is about being the place where Jesus lives. The word became flesh and moved into the neighborhood as a man so that every man and woman in each and every neighborhood can be an expression of the word. This happens when be become the place of His habitation in the earth.
Food For Thought,
Ted J. Hanson
Please follow and like us: