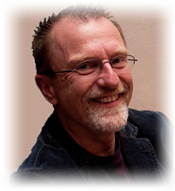 Greetings,
Abraham sought God's plan of community. He didn't just leave his old country to go on a journey of finding some Spirit led moment in life. He entered a journey of a Spirit led life that would ultimately lead to an increased community of life and a testimony of God among the nations and generations of men. He went on a journey in search of a city that would be built and made by God.
Hebrews 11:8 By faith Abraham obeyed when he was called to go out to the place which he would receive as an inheritance. And he went out, not knowing where he was going. 9 By faith he dwelt in the land of promise as in a foreign country, dwelling in tents with Isaac and Jacob, the heirs with him of the same promise; 10 for he waited for the city which has foundations, whose builder and maker is God. 11 By faith Sarah herself also received strength to conceive seed, and she bore a child when she was past the age, because she judged Him faithful who had promised. 12 Therefore from one man, and him as good as dead, were born as many as the stars of the sky in multitude—innumerable as the sand which is by the seashore.
God's plan has always been a plan of connection with Him and with others. God doesn't just want to get us out of our past lives. He doesn't just want to give us personal testimonies of His presence. There is more to life than supernatural moments. God wants to lead us into community connections. This is what the enemy resists. He forms weapons against community. Anything that is attacked so aggressively by the enemy must be the very thing that is most valuable and most important to God. Satan's plan has always been one of division, isolation, and separation from God and from others (Isa. 14:4-17, Ezek. 28:12-19). His testimony was one of self. He sought what he could get, not what he was destined to become through an intimate relationship with God and others. His testimony included thinks like:
I need to be able to express myself
I've got to me
No one understands me
If it were up to me
These are all statements that express an attitude of disconnection. These things oppose true relationship and community. They are attributes that isolate us from others. When we take a step towards isolation, we are moving away from God's plan. His plan is a city. God is light and not darkness. Light is a place of openness and connection. It is the testimony of a city, not a cave.
Matthew 5:14 "You are the light of the world. A city that is set on a hill cannot be hidden. 15 Nor do they light a lamp and put it under a basket, but on a lampstand, and it gives light to all who are in the house."
The light fills the house and a house filled with light shines as a beacon of welcoming hope to the world. Caves are places of darkness and isolation, cities are places of connection an abundance of diverse life. Caves are hiding places. People run to them out of fear. They are places to bury the dead. They are lifeless places to decompose. They are places to relive oneself, a private place to discard waste. A cave is a place to visit briefly, but it is not a place to dwell. If we focus on Spirit led moments instead of a Spirit led life we will find ourselves in a cave. Caves are not meant to be permanent dwelling places. If we see them as such, they become places of deception and despair. As leaders in the body of Christ we must set an example in leading others to the place of community, not a place of isolation or despair.
Food For Thought,
Ted J. Hanson
Thank you to all who support House of Bread Ministry. We are reaching the nations and the generations with New Covenant life and grace.
Please consider helping us by your continued prayer support and any financial contribution you are able to give. We are reaching the nations with New Covenant life and Grace for the generations of tomorrow.
Donations can be made at the above right link or mail your donation to House of Bread Ministry, 3210 Meridian St., Bellingham, Wa. 98225.