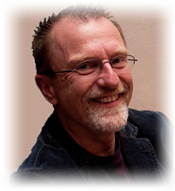 Greetings,
As leaders we have been called to embrace our destiny in Christ and to lead others to embrace their destiny in Christ. We each find our identity in His calling, we reveal a testimony of His inheritance in the earth, and we demonstrate a measure of His power for the glory of His name in all things. We know that we were born for His purpose and we have been called to lead others embrace this same revelation concerning their lives. In this path there are tests that we face. Those tests are not meant to stop us, disqualify us, or destroy us. Those tests reveal the strength of Christ at work within us. So far, I have addressed eight tests that we must all face in our journey of destiny. These are the test of bondage, the test of relationship, the test of bitterness, the test of living on every word of God, and the test of purpose, the test of the likeness and image of God, the test of fire, and the test of meat – the test of human will and personal desire. Today we have come to the ninth test. This is the test of authority. This test defines the difference between grasping for self-serving power or embracing authority that displays life-giving power in all things.
Numbers 12:1 Then Miriam and Aaron spoke against Moses because of the Ethiopian woman whom he had married; for he had married an Ethiopian woman. 2 So they said, "Has the Lord indeed spoken only through Moses? Has He not spoken through us also?" And the Lord heard it.
Miriam and Aaron were the sister and brother of Moses. Surely familiarity was a challenge to their ability to see who Moses really was in the call of God. They knew him according to the flesh and were therefore challenged in seeing him according to the Spirit. They perceived him as an equal and were therefore challenged in his position of authority. Authority is not a testimony of anointing. It is the testimony of God-given appointment. Authority is not a measure of value, it is a measure of God-given responsibility. Whom God appoints, He anoints. Anointing often precedes authority. King David was anointed as a king when he was still a shepherd, but He remained in his various roles of responsibility until the day he was appointed as king. In this ninth test in the wilderness, Miriam and Aaron were anointed of God and could hear the voice of God. Their own anointing and ability to hear God became their excuse for choosing a path of grasping for self-serving power over a path of true authority.
We must all face the test of authority. This is when we are tempted to make judgments of those sent into our lives according to what is naturally true or what we perceive to be naturally true. When Miriam made a judgment according to the flesh, she became leprous. The measure by which she judged became something in her life that made her dangerous to others. She contracted a disease that was contagious. If others came around her, they too could be contaminated and become defiled according to the flesh. As is someone who is leprous, it affects the body and body parts. It is a defilement that causes body parts to become dysfunctional, to die, and even fall away from the body. This is the disease of defilement towards authority.
When we judge sent authority according to the flesh it will disqualify our own authority in the journey. The test that follows the test of authority is the test of giants. We cannot face the giants if we cannot first pass the test of authority. The key to passing the test is humility.
Numbers 12:3 (Now the man Moses was very humble, more than all men who were on the face of the earth.)
Moses was the most humble man. The man in authority was a man of humility. Authority is not something we decide to take. Authority is given to us by God. God decides who we are, and God is the one that qualifies us for the task. Authority is evident, but the key is to take the path of humility. We cannot grasp for power, we must simply stand fast in the responsibility that God has given to each of us.
Numbers 12:4 Suddenly the Lord said to Moses, Aaron, and Miriam, "Come out, you three, to the tabernacle of meeting!" So, the three came out. 5 Then the Lord came down in the pillar of cloud and stood in the door of the tabernacle, and called Aaron and Miriam. And they both went forward. 6 Then He said, "Hear now My words: if there is a prophet among you, I, the Lord, make Myself known to him in a vision; I speak to him in a dream. 7 Not so with My servant Moses; He is faithful in all My house. 8 I speak with him face to face, even plainly, and not in dark sayings; and he sees the form of the Lord. Why then were you not afraid to speak against My servant Moses?"
Authority is not the power of ministry. It is the God-given responsibility given by a personal relationship with God for the sake of relationships in the earth. Authority comes from life and it is given to give life to others. The consequence of grasping for power is severe.
Numbers 12:9 So the anger of the Lord was aroused against them, and He departed. 10 And when the cloud departed from above the tabernacle, suddenly Miriam became leprous, as white as snow. Then Aaron turned toward Miriam, and there she was, a leper.
When we choose to move out from being under authority our judgments according to the flesh become evident. Not only do they become evident, the consequence of our judgments makes us dangerous to others. Judgments of authority according to the flesh makes us dangerous to the body of life. Decay, destruction, and death become the disease in our lives. The only remedy is humility and a seeking out of God-given authority.
Numbers 12:11 So Aaron said to Moses, "Oh, my lord! Please do not lay this sin on us, in which we have done foolishly and in which we have sinned. 12 Please do not let her be as one dead, whose flesh is half consumed when he comes out of his mother's womb!"
It is the voice of authority that brings healing and life to our lives. Only the path of humility leads to the testimony of authority in our own lives.
Numbers 12:13 So Moses cried out to the Lord, saying, "Please heal her, O God, I pray!" 14 Then the Lord said to Moses, "If her father had but spit in her face, would she not be shamed seven days? Let her be shut out of the camp seven days, and afterward she may be received again." 15 So Miriam was shut out of the camp seven days, and the people did not journey till Miriam was brought in again.
This all happened in Hazeroth. Hazeroth means settlement. Until we get healed of our rejection of the authority, we will end up being stuck in life. We will settle for something less than the perfect path of authority in our own lives. Until we find the path of humility that can deliver us from the judgments we have made according to the flesh, we will be stuck. We won't be able to move forward. Hazeroth leads to the Wilderness of Paran, a place of caverns or caves. God doesn't want to leave us in Paran, He wants to take us into the inheritance of the Promised Land, but caves are places to get rid of things. In the cave we can get rid of the things within us that only produce defilement. In caves we can let go of our fears. In caves we can discard the things of death that only bring decay and death to our lives. In this case, the cave is a place where we are willing to deal with our own issues and let some things go. When we reject authority because of what we know to be naturally true of we perceive to be naturally true, we must choose the path of humility that leads to healing in our lives. Miriam's banishment for seven days was simply a testimony to her need to be fully freed from her judgment. There could be no short cuts. Humility is the path back to being under authority.
Food For Thought,
Ted J. Hanson
Thank you to all of support us in prayers and finances. I am preparing to go to many nations and your support is essential to assist House of Bread Ministry in reaching the nations and generations with the word and impartation of New Covenant Life and Grace. I will be in Portugal again in March to record two more training courses for the leaders in the Portuguese world. This includes work in Angola, Africa. I am asking for grace gifts of giving to partner with House of Bread Ministry to reach the nations and generations. Some have already responded, but there is a need for grace gifts of giving to partner with us. Please consider making a contribution to House of Bread Ministry. You can donate at the link on this page or mail your contribution to:
House of Bread Ministry, 3210 Meridian St., Bellingham, WA
Thank you 
Ted J. Hanson