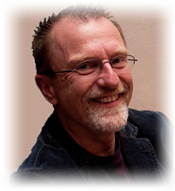 Greetings,
I am continuing today with some prophetic direction that I fell God gave me for the body of Christ and 2019. Sometimes practical things happen in my life that God uses as prophetic indicators for the season. In December of 2018 I was attempting to finish my archery hunt season with the success of a harvest. I was hoping to put some groceries in my freezer for the new year. I was down to the last few days of hunting and had still not been successful in bringing home my harvest. I went hunting on the morning of December 28thand felt I had a good plan that would give me success in the last couple of days of hunting. I only had two more days I could go out hunting. That was the 29thand the 31stof December. I woke up on the morning of December 29thand thought to go hunting, but the wind was blowing very strong and it was raining quite hard. I decided against hunting, reasoning that the deer would not venture out in such weather either. On Sunday the 30thI was in church and the owner of the property that I hunt on was there. She told me that the deer were right where I hunt on the 29th. I should have gone hunting, but my consideration of the wind and my observance of the rain stopped me from following my heart. I ended up with no harvest of venison in 2018. God reminded me of a foundation Scripture for my ministry.
Ecclesiastes 11:4 He who observes the wind will not sow, and he who regards the clouds will not reap.
Navigating 2019 is going to be a matter of faith. This is not a season to consider how things feel or how they look. It is time to consider what God says. If you observe the wind you will not sow and if you consider the cloud you will not reap. God made this clear to me for this present season and my little lesson for the harvest of 2018 is appropriate to understanding the present path to success in 2019. To navigate the paths of God in this new season we must trust the voice of God in our hearts more than what can see or experience naturally. The natural circumstance of our moment is not the determining factor to finding the path of God in 2019.
The year of 2018 ended in a storm and 2019 began in a storm. There are many kinds of storms. There are storms where there is too much of something and storms where there is nothing at all. Too much of nothing is called a famine. At the first of this year God reminded me of a time when Isaac sowed and reaped in year of famine.
Genesis 26:1 There was a famine in the land, besides the first famine that was in the days of Abraham. And Isaac went to Abimelech king of the Philistines, in Gerar.
There was a severe famine in the land. A severe a lot of nothing. A severe outbreak of nothing. A severe outbreak of, 'what are we going to do?' A sever outbreak of, 'I don't know what to do next'. A famine would be a season of having to say, 'I don't have any answers.' 'I don't know what to believe'. 'I don't see what to eat'. I believe this is a year of severe famine as we enter 2019. I don't believe that this year is supposed to remain as a season of famine. It is a famine that leads to the discovery of the paths of God in order to navigate 2019. Isaac's season of famine proved to be a great season of harvest as he found the path of God in his journey.
Genesis 26:12 Then Isaac sowed in that land, and reaped in the same year a hundredfold; and the Lord blessed him.
Isaac sowed and reaped 100-fold in the year of famine. In a year when there was a whole lot of nothing he sowed. He didn't observe the wind or consider the cloud. Rain is the storm. Rain in the context of Ecclesiastes is a storm. In Isaac's case the rain was no water. It was a time of drought. There are all kinds of storms on planet earth right now. It is an interesting time in His story. This is not our story. It is God's story. We were born to find our predestined place in Christ. That is not our story. That is His story. We were born to be 'His-story' makers. Not our story makers. We are not called to merely be history makers of our story in the earth. I believe that all of humanity is predestined in Christ, but we have to get in Christ to find it. We can live outside of Christ and think that life has no God-ordained meaning, or we can find ourselves in Christ and realize that that is where our identity, our testimony, and our destiny truly is. We were born for such a time as this. To find our path of destiny in Christ, we cannot observe the wind, nor consider the cloud. We cannot consider what manner of famine our surroundings may be in. We must consider who God is and who we are in Christ. We must consider the ancient path of destiny that can only be found in Christ.
Food For Thought,
Ted J. Hanson
IF YOU HAVE TRIED TO POST A COMMENT IN THE PAST MONTHS, WE APPOLOGISE. Some months back we had to increase our web security and in the process the ability to post comments became blocked. THE PROBLEM HAS BEEN RECTIFIED. Please feel free to post your comments and send us your feedback.
Thank you to those who have contributed to our path of 2019. We have managed to purchase our tickets through March, but still need funds for April, May, and Junes as soon as possible. If you can make a donation it would be greatly appreciated. Donations are payable to House of Bread Ministry. You can donate at the link on this page or mail your contribution to:
House of Bread Ministry, 3210 Meridian St., Bellingham, WA 98225
Thank You So Much – Ted J. Hanson