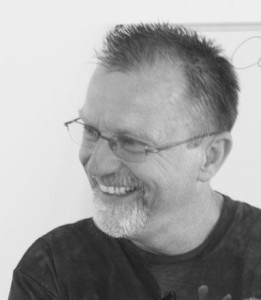 Greetings,
Today I am writing in regard to some things I have mentioned in the past, but I feel they need to be expressed to refresh our minds as believers and leaders concerning the grace of God at work in our present time. We are living in a time where God is moving by His Spirit to cause His family to be revealed as the people of God in the earth. He is moving in the lives of many people groups to bring about a testimony of unity through diversity. His love for us grants us the power to become those who exhibit a love for Him. When He moves into our lives we are empowered to be supernaturally changed for our identity in Him, our testimony of Him, and our role in the destiny of His name in our lives. Those who resist this present move of God's Spirit will prove to be those who hold on to the things of renewal, prophecy, and the word of faith. Previous moves of God will prove to resist the present move of God's Spirit because we tend to measure what God is doing with what we know He has done in the past. There is a great heritage in adhering to the things God has given to us so far; but holding too tightly to the things God has done will cause us to be less than open handed towards the things that God is doing today. We must have open hands to receive what God is doing. This means we must be willing to risk losing what we have to receive even more of what God wants to give us. The present move of the Spirit of Knowing requires us to change our beliefs in order to become the people of God in a greater way. Changing our beliefs is different than wanting God to change His beliefs to match our own personal opinions, desires, and customs of life. We were all born with weaknesses and flaws that require an encounter with God in order to become who we are meant to be by the power of God's transformational grace in our lives. Mercy is God's measure of demonstrating His unconditional love in our lives, but His grace is the power of His presence that transforms our lives. Mercy justifies us to live, but God's grace empowers us to live. God's grace is His manifest presence in our lives. Salvation is not merely a theological fact, it is a transformational reality that happens because of God's manifest presence in our lives.
God is good, and He loves people! Unity is through diversity, not conformity, but our unity is centered around the presence of God in our lives, not ourselves. Unity comes from a common focus, not a common identity. A common focus allows for the creation of diversity of identity for a common purpose. God's mercy is the testimony of His approval of who we are as children of God, but God's grace causes His character, nature, way, power, and authority to be granted to us as growing sons and daughters of God who are led by His Spirit and not our own way. When we come to Christ in the uniqueness of who we each are in partnership with Him, we reveal the greatness of who He is in the testimony of who we each are.
God is stripping away hiding places to birth new generations that are transformed by the power of God's love in our midst. Iniquities are being exposed, not to be condemned, but to reveal a place of dependency upon the presence of God and His transforming grace. It is not a time to hide because of our differences, but to come as we are for the wellbeing of others and the generations to come. Christ in us is the hope of glory and the glory of God is to become all that He says we are for Him family name. We are a temple of God in the Spirit and it is from the place of His habitation that we will become a multigenerational, Christ-centered, Christ-filled, community of brotherly love. We will be a community of little children, maturing sons and daughters of God who overcome all things by God's grace, and fathers and mothers who live for the children's and the children's children as we see Him as the Father of us all.
Psalms 29:9 The voice of the Lord makes the deer give birth, and strips the forests bare; and in His temple everyone says, "Glory!"
We were born to be loved; not merely to be right. Love is a revelation, not a command. When we have a revelation of God's love we cannot help but love Him and others. God is wrestling with us, not us with Him. He knows who we really are, and He wants us to manifest truth. These are all attributes of this present grace of God's Spirit at work in the earth. What is next? Will we stop and label Him as the God of the people or a Father who is kind to His children? Or will we move forward by the power of God's grace to become the people of God? Will we embrace the things that require change in our beliefs, or will we allow the limitations of our present beliefs to hinder the expansion of our minds for the now testimony of Christ in the world?
Food For Thought,
Ted J. Hanson
Thank you for your prayers and your financial support. We are moving forward in reaching the generations in the nations. 
Donations can be made at the above right link or mail your donation to House of Bread Ministry, 3210 Meridian St., Bellingham, Wa. 98225.
Please follow and like us: