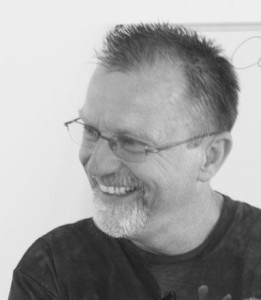 Greetings,
We were born to be children of God and as children of God we were destined to grow in maturity in Christ to become mature sons and daughters of God for His purpose and will. For this to happen, we must embrace the difficulties of life. It is through chastisement that we can manifest the true character, nature, way, power, and authority of princes and princesses of the King. It is through difficulties that we manifest the greatness of who we really are.
Most often the greatest difficulties are in the church. Metaphorically speaking, the devil is in the church and God let Him in. God put the devil in your territory so you can destroy him. Sometimes the devil is our own attitude or way of thinking. If we can be offended, we will be offended. If we can make judgments according to the flesh, we will make judgments according to the flesh. If we can be defiled, we will be defiled. If we can be insubordinate, we will be insubordinate. If we can become apathetic, we will become apathetic. If we can embrace natural knowledge above love giving, we will embrace natural logic. If we can run from destiny, we will run from destiny. God allows obstacles to come into the church that resist our overcoming of these things so we will manifest the true testimony of Christ in our lives. If it wasn't for the devil we would not manifest as a son or a daughter of the King. The mystery is, the hardest place is the greatest place.
Hebrews 12: 5 And you have forgotten the exhortation which speaks to you as to sons: "My son, do not despise the chastening of the Lord, nor be discouraged when you are rebuked by Him; 6 For whom the Lord loves He chastens, and scourges every son whom He receives." 7 If you endure chastening, God deals with you as with sons; for what son is there whom a father does not chasten? 8 But if you are without chastening, of which all have become partakers, then you are illegitimate and not sons.
It is easy to say I love you, when there is no devil in the mix. In a metaphoric sense, God wants the devil in the church. He let him in the door! Why? Because the gates of hell cannot prevail against the gate of heaven. There is a bit of a devil in each of us. I want that devil destroyed! If I can be offended I will be offended. If I can be disconnected. I will be disconnected. If I can be discontent, I will be discontent. If I can run, I will run. But when I get a revelation of who I am, I can never be offended, I can never be discontent, I can never be disconnected, I can never break covenant, and I can never run away, because I am a son of God and I am part of the family of God. I live for the purpose of Zion; the corporate place of God's purpose in the earth. God loves me as a God-seeker, like He loved Jacob, but God loves the corporate place of Zion more than Jacob.
Jesus did not live for being the only begotten Son of God. He lived for the purpose of all the sons and daughters of God. He endured the cross for the joy that was set before Him. When you battle something inside of yourself for the sake of yourself, when you battle with an attitude towards yourself, or you battle with an attitude towards others for the sake of yourself, that is not your cross. Your cross is to get over your attitude for the sake of others. Battling against your personal addictions is not your cross. Forsaking everything for the sake of US, for Zion, is your cross. Jesus was the Son of God and He did not suffer for His own sake, He suffered for our sake. Being a son or a daughter of God means being willing to do whatever it takes for our sake, the sake of others and the sake of what we are becoming as one together. Take this into your marriage and your marriage will flourish. Bring this truth into your family and your family will be richly blessed. Embrace this reality in your church and your church will become an overcoming place of God's grace. Put this in your city and your city will prosper. We are supposed to be sons and daughters of God for the hope of His calling, the riches of His inheritance, and the working of His power to bring the influence of His kingdom to the kingdoms of the world. We are not called to do something good, we are called to be part of something great. We finally have reason for the devil. The devil is only in our lives so we will know we are sons and daughters of God. It is so we will know, greater is He who is in us than He who is in the world. This kind of discipline is training us and forming us to become something of the greatness of God in the earth.
Hebrews 12:14 Pursue peace with all people, and holiness, without which no one will see the Lord: 15 looking carefully lest anyone fall short of the grace of God; lest any root of bitterness springing up cause trouble, and by this many become defiled; 16 lest there be any fornicator or profane person like Esau, who for one morsel of food sold his birthright. 17 For you know that afterward, when he wanted to inherit the blessing, he was rejected, for he found no place for repentance, though he sought it diligently with tears.
Esau was called a fornicator, a profane person. Why? He saw preserving his own life as more valuable than living for the sake of others. Living for his own needs was more important than living for the calling of God, the inheritance of God and the power of God. He sought his own desires above the desire of God and the destiny entrusted to him. The church is the place of the calling of God, His inheritance and His power. Though Esau wanted the blessing he could not find it, because there was no place of repentance for him. He sought it even with tears, but he had forsaken the destiny. His motive was not to be a blessing, but to be blessed. His heart was still in it for him and not for the purpose and will of God in the earth.
Food For Thought,
Ted J. Hanson
Thank you again for your prayers and your financial support. Good things are happening!
House of Bread Ministry. Checks Payable to: House of Bread Ministry, 3210 Meridian St., Bellingham, WA  98225
Online Donations can be made above at the column to the right.
Please follow and like us: