Blog In Audio: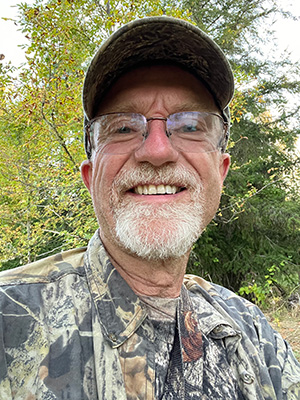 Greetings,
As leaders, we must never see ourselves as better than, or substitutes for, every believer in being a child of God. The sons and daughters of God are intimately connected to God in all that they are and in all that they will be and do in life. When Jesus was among us in human form, He took on the role of a servant to show us all that each and every person is called to know God as their Father as part of a royal priesthood of life.
In the Old Covenant, the Levites served in the priesthood. The Levites were one tribe that stood with Moses in repentance for the sin of the golden calf while Moses was on the mountain in the presence of God. Their action invoked God in His mercy to accept them as a tribe being a substitute for the firstborn of every Israelite family. God's desire was that every family should serve Him, but the action of the Levites granted the people of God a substitute until the perfect gift of Christ could come. The Old Covenant form is not the form of the New Covenant. A living body of sons and daughters of God is the true temple of the Holy Spirit.
Exodus 32:25 Now when Moses saw that the people were unrestrained (for Aaron had not restrained them, to their shame among their enemies), 26 then Moses stood in the entrance of the camp, and said, "Whoever is on the LORD's side—come to me!" And all the sons of Levi gathered themselves together to him.
Numbers 3:41 And you shall take the Levites for Me—I am the LORD—instead of all the firstborn among the children of Israel, and the livestock of the Levites instead of all the firstborn among the livestock of the children of Israel.
The Levites served a physical structure with physical ceremonies because the people didn't desire to be those who were kings and priests to their God as a way of life. God has always desired for His children to be joined to Him in heaven as priests who receive the blessings of heaven into their lives for the sake of others. He has always desired for His children to be kings, bringing the influence of the glory of God's kingdom to their world. God has not called us to serve physical structures or physical ceremonies. He has called us to be a part of a spiritual house that is the habitation of His Spirit.
1 Peter 2:4 Coming to Him as to a living stone, rejected indeed by men, but chosen by God and precious, 5 you also, as living stones, are being built up a spiritual house, a holy priesthood, to offer up spiritual sacrifices acceptable to God through Jesus Christ.
When one group of people become priests to God for sake of other people, the best they can bring to them is law. Law can only enslave us, but only grace can transform our lives. Law is a written code of boundaries, while grace is the manifest presence of Christ in each one that transforms them to be a testimony of the life and glory of God.
Hebrews 7:11 Therefore, if perfection were through the Levitical priesthood (for under it the people received the law), what further need was there that another priest should rise according to the order of Melchizedek, and not be called according to the order of Aaron? 12 For the priesthood being changed, of necessity there is also a change of the law. 13 For He of whom these things are spoken belongs to another tribe, from which no man has officiated at the altar.
14 For it is evident that our Lord arose from Judah, of which tribe Moses spoke nothing concerning priesthood. 15 And it is yet far more evident if, in the likeness of Melchizedek, there arises another priest 16 who has come, not according to the law of a fleshly commandment, but according to the power of an endless life. 17 For He testifies: "You are a priest forever according to the order of Melchizedek." 18 For on the one hand there is an annulling of the former commandment because of its weakness and unprofitableness, 19 for the law made nothing perfect; on the other hand, there is the bringing in of a better hope, through which we draw near to God.
Each and every believer in Christ is a child of God who is called to draw near to God. Our role as leaders is not to be priests on behalf of God's children. We are to be examples that inspire them to also come to the eternal Priest of their faith that they too might be priests unto their God. Their lives, their families, and everything about their lives is to a testimony of being a spiritual house that offers spiritual sacrifices of life that reveal the life-giving goodness of God.
Food For Thought,
Ted J. Hanson
Donations can be made at the link on the home site of:
Checks can be made payable to House of Bread Ministry and sent to:
House of Bread Ministry, 3210 Meridian St., Bellingham, WA 98225
To avoid us paying a transaction fee from your donation, you can also set up a payment or an automatic payment from your bank to House of Bread Ministry. Just set it up as a 'bill pay' through your online bank account and your bank will mail a check to House of Bread Ministry. We will record your payment as a donation to House of Bread Ministry (E.I.N. 91-2009037) and we will send you a contribution receipt at the close of the year.
Our Ministry Information Is:
House of Bread Ministry
3210 Meridian St.
Bellingham, WA 98225-1728
Please follow and like us: