Blog In Audio: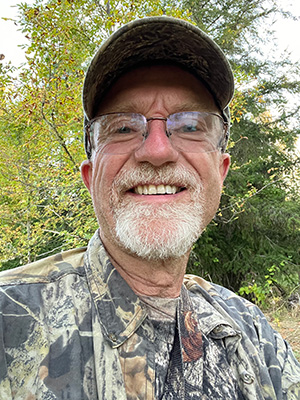 Greetings,
In the history of the church we have created a division between those who serve in religious service and those who don't. We have distinguished these to be that of clergy and laity. The form that we have created is a form that is patterned after the Old Covenant service that was prescribed in the Tabernacle of Moses and later carried on though the Temple system of the Old Covenant generations. As I wrote last week, God never desired a single tribe to serve God as priests. The Levites only served as the priesthood because God in His mercy granted them to be a substitute for the firstborn of every tribe of Israel. There service in the ministry sanctified by God brought sanctification to all the families of Israel.
God's desire has always been that all of His people would be a royal priesthood before Him. His family is a family of kings and priests. It could be interpreted that His family is a family of priestly kings and kingly priests. They are to stand before God as a holy people and they are to rule in this earth as a testimony of the power of Christ. This is God's heart for all people. All of His people are part of a chosen generation, a royal priesthood to be a holy people who are reveal the testimony of His praise as His family who all know the love of God by His eternal judgment of mercy that grants them eternal life in Christ.
1 Peter 2:9 But you are a chosen generation, a royal priesthood, a holy nation, His own special people, that you may proclaim the praises of Him who called you out of darkness into His marvelous light; 10 who once were not a people but are now the people of God, who had not obtained mercy but now have obtained mercy.
God's way is leaders who serve the purpose of corporate body expressions of the church, but the work of ministry is done by every believer in a church community. The five-fold ministry is given by God to equip the believers for the work of ministry. That work is to bring the influence of God into the world. It is a ministry of life-giving love that brings about life-changing power to the world. Those who serve in the responsibility of leadership accept a role of servants, but they are not a substitute for each believer's responsibility as sons and daughters of God. A leader's role is not a hierarchal position of superiority. They are not a gift given to be served, but to serve.
Philippians 2:5 Let this mind be in you which was also in Christ Jesus, 6 who, being in the form of God, did not consider it robbery to be equal with God, 7 but made Himself of no reputation, taking the form of a bondservant, and coming in the likeness of men. 8 And being found in appearance as a man, He humbled Himself and became obedient to the point of death, even the death of the cross.
There is never to be a division between those who are priests and those who are not. Everyone in the family of God is a priest. There is not division between those who are kings and those who are not. Every son or daughter of God has been appointed by God to reign in their world by the power of God's grace. Jesus is the High Priest of our faith, and He has made a way for our destiny as sons and daughters of God to be restored.
Revelation 1:5-6 To Him who loved us and washed us from our sins in His own blood, 6 and has made us kings and priests to His God and Father, to Him be glory and dominion forever and ever. Amen.
Our position as kings and priests to God is a matter of relationship and love. It was the love of God through Jesus that restored us to our proper role as the family of God in the earth. Anything that separates us from one another by a means of position or rank is less than God's will for us as His children.
Food For Thought,
Ted J. Hanson
Donations can be made at the link on the home site of:
Checks can be made payable to House of Bread Ministry and sent to:
House of Bread Ministry, 3210 Meridian St., Bellingham, WA 98225
To avoid us paying a transaction fee from your donation, you can also set up a payment or an automatic payment from your bank to House of Bread Ministry. Just set it up as a 'bill pay' through your online bank account and your bank will mail a check to House of Bread Ministry. We will record your payment as a donation to House of Bread Ministry (E.I.N. 91-2009037) and we will send you a contribution receipt at the close of the year.
Our Ministry Information Is:
House of Bread Ministry
3210 Meridian St.
Bellingham, WA 98225-1728
Please follow and like us: