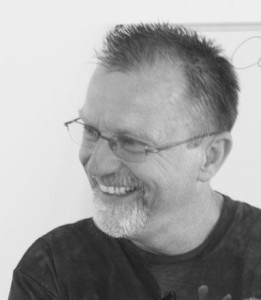 Greetings,
Are you discovering that things you used to be able to hide in, or hide behind, are no longer places of refuge? Even in the natural, things are coming to the light. In a day of much knowledge, there is a revealing of many secrets. In a day of information, people make judgments based upon knowledge. But their knowledge is limited by their own understanding and translated through the filter of their own judgments and perspectives. Many things prove to be lies, but then the lies become exposed to truly be lies. The truth is being revealed, whether it is truth proving to be true or lies proving to truly be lies. This is the present season of grace and it is being made manifest by the true plants growing in the garden and as the weeds; the counterfeit plats that only distract from the true destiny of life in the garden. We must embrace this season and the grace of this season to lead others into the testimony of God's grace. As I have stated previously:
God is stripping away hiding places to birth new generations that are transformed by the power of God's love in our midst. Iniquities are being exposed, not to be condemned, but to reveal a place of dependency upon the presence of God and His transforming grace. It is not a time to hide because of our differences, but to come as we are for the wellbeing of others and the generations to come. Christ in us is the hope of glory and the glory of God is to become all that He says we are for Him family name. We are a temple of God in the Spirit and it is from the place of His habitation that we will become a multigenerational, Christ-centered, Christ-filled, community of brotherly love. We will be a community of little children, maturing sons and daughters of God who overcome all things by God's grace, and fathers and mothers who live for the children's and the children's children as we see Him as the Father of us all.
Psalms 29:9 The voice of the Lord makes the deer give birth, and strips the forests bare; and in His temple everyone says, "Glory!"
Leadership serves a role of example, inspiration, and facilitation to the destiny of that which they have been sent to lead. As leaders, we must become an example for others to follow. We demonstrate the possibilities. We demonstrate the probabilities of destiny. We demonstrate being loved, loving God, and loving the generations of His glorious name. We are the first to respond to His calling, the first to exhibit His inheritance, and the first to demonstrate His power. We grow in knowing our identity, in exhibiting a testimony of His overcoming grace, and in a demonstration of His power that confirms our path as one of truth and dominion for the glory of His name.
True identity doesn't come from the testimony of our natural birth. We were all born with inherit strengths and weaknesses. We were born with attributes of God's glory and attributes of human weaknesses that need a visitation of God's presence to reveal the power of His amazing grace. True identity doesn't come from our natural inheritances, our natural circumstances, or any of our natural surroundings. True identity comes from the place of God's presence in our lives. The poetic moments of truth reveal the heavenly testimonies of our identity in Christ. Our calling in life is to find our place in the destiny of the calling of Christ. This can only be discovered when heaven invades our hearts. When heaven touches the earth, the earth is changed. As leaders we must set an example to others in this. We do not have a calling, we are called to find our place in the calling of Christ in the world we were born in in order to bring the influence of heaven to the world we were appointed to. We are to be scribes in the kingdom of heaven drawing things into our worlds that have never been seen, heard, or thought before. We are to redeem the antique, broken, and lost things lost before our time that were meant to be part of our family name.
Matthew 13:52 Then He said to them, "Therefore every scribe instructed concerning the kingdom of heaven is like a householder who brings out of his treasure things new and old."
Food For Thought,
Ted J. Hanson
Thank you for your prayers and your financial support. We are moving forward in reaching the generations in the nations. 
Donations can be made at the above right link or mail your donation to House of Bread Ministry, 3210 Meridian St., Bellingham, Wa. 98225.
Please follow and like us: