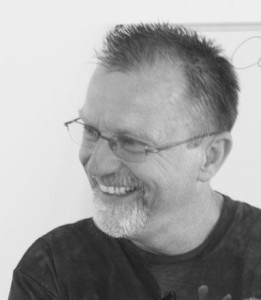 Greetings,
The church is the place of Zion, but Zion is also a place of the heart. The community of God is the place where our hearts are joined together. The church is a called out assembly, made one by the Spirit of Christ. It is the gate of heaven. It is where governmental decisions are made; where heaven comes to the earth. It is a mystery. It is not just a place where we physically come together. It is not just a place that we come together for fellowship and meetings. It is a mystery, where we come together in our hearts as us. I don't think that anyone on planet earth has discovered the fullness of this truth yet. It is like marriage. I am not sure we have discovered the fullness of what marriage is. Few discover it in its fullness. Some experience a little, while others live in it, but never experience its true life at all. It is the mystery of parts brought together to be us, to be one. We are on a journey of discovery in these things. I believe that things grow in the generations. We are better off than we used to be. I believe that my children know more than I did at their age. Not because they are smarter, but because I have contributed to their foundation. If they live with the increase, their children should be greater than them. Doesn't it stand to reason that the maturity of the church should increase in the generations? By this, the kingdom of heaven causes things to become better, more life-giving in the generations of those who believe.
Jesus was the sacrifice for us that we might have a new covenant. A covenant where He writes the character and nature of God on our hearts and minds. He changes us from the inside out. We should expect to become more loving, more merciful, to grow in our ability to be faithful. We should expect to become like our heavenly Father. We should expect to love Him more and more each year and to increasingly love one another. I can say that these things have been true in my life in my more than 44 years of knowing Christ. I am growing by the grace of God. In natural thinking I have been mistreated, but in spiritual thinking I have never been treated wrong. The difficult things were only intended to manifest the grace of God in my life. In natural thinking it is wrong for us to be misunderstood, but in spiritual thinking it is meant to be part of the process of bringing about the testimony of God's grace in my life.
I have people who believe in me and I have people who oppose me in this world. In natural thinking, I should not have people that oppose me, but in spiritual thinking it is right. How can we say we are what we are if everything always goes for us? Do you think that God is a good Father? I think He is. Did you know that most of His children are in rebellion? Most of His children have either rejected Him or backslid in some way. According to natural understanding we might say He is a bad Father. He is a bad Father if we judge Him by what we can see outwardly. I know this is not true. Everything going well in our lives does not measure who we are. Everything going bad in our lives doesn't measure who we are. The only thing that measures us, is us. What we are becoming.
Hebrews 10:19-20 Therefore, brethren, having boldness to enter the Holiest by the blood of Jesus, by a new and living way which He consecrated for us, through the veil, that is, His flesh…
Do you want to go into the holy of holies? What is the holy of holies? The veil is His flesh. The flesh of the body of Christ is the veil. What is beyond the veil? Beyond the veil is what is inside the body. Where is the holy of holies? Being inside the body of Christ. We cannot discover the holy of holies without one another. It is not on the outside of the veil in my flesh, but inside His flesh. Living in and from the holy of holies is to in and as the body of Christ.
Hebrews 10:21-25 and having a High Priest over the house of God, let us draw near with a true heart in full assurance of faith, having our hearts sprinkled from an evil conscience and our bodies washed with pure water. Let us hold fast the confession of our hope without wavering, for He who promised is faithful. And let us consider one another in order to stir up love and good works, not forsaking the assembling of ourselves together, as is the manner of some, but exhorting one another, and so much the more as you see the Day approaching.
Bethel is the house of God. The place where angels ascend and descend. It is Zion, the city of God the house of God. We are to consider one another to stir up love and good works. Our being one together in Christ is more important than merely being one with Christ. This must be our aim, our focus, and the objective of our destiny as the body of Christ.
As leaders, let us lead for the manifest presence of Christ in the community of life. We are the place of heaven's gate. We are Zion.
Food For Thought,
Ted J. Hanson
Please follow and like us: