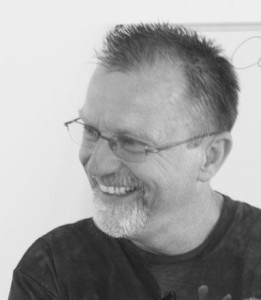 Greetings,
God loves each of us and each of us are inspired in our hearts to be seekers of God. We are seekers of God to become the blessing of God in the earth. We are the blessing of God to bring about the multiplication of His purpose and blessing in the generational families of mankind. Our descendants are destined to possess the gates of their enemies and the earth is to be changed by the destiny of our family name. We are more than ourselves, we are the corporate expression of God's purpose and glory. We are the place of God's kingdom administration in the earth. We are the place of Zion. Zion is a house of grace. Grace gives, grace never takes. God's grace is God's power to change our lives and to change the world we live in.
God wants us to understand grace. Grace is given to us, but it is not something that we take. It is something we must each find. It is found when we discover He is a giver. We know we have found grace when we become givers. When we are not givers, we haven't discovered God's grace. Zion is a culture of grace. It is not a less than covenant than the covenant of law, it is a greater covenant. It is not a covenant of a soft God, it is a covenant of a great God! Zion is a testimony to finally being able to be transformed. It is a testimony of a place where we do not just hear that God is speaking, but we hear what He is saying.
When we stand fast for our own opinions, when we stand fast to get what we need from others, we may have heard that God is speaking, but we have not yet heard His voice. The testimony of hearing Him is the receiving of a kingdom that cannot be shaken. Where do we receive this kingdom? We receive this kingdom in Zion.
Hebrews 12:22-29 But you have come to Mount Zion and to the city of the living God, the heavenly Jerusalem, to an innumerable company of angels, to the general assembly and church of the firstborn who are registered in heaven, to God the Judge of all, to the spirits of just men made perfect, to Jesus the Mediator of the new covenant, and to the blood of sprinkling that speaks better things than that of Abel. See that you do not refuse Him who speaks. For if they did not escape who refused Him who spoke on earth, much more shall we not escape if we turn away from Him who speaks from heaven, whose voice then shook the earth; but now He has promised, saying, "Yet once more I shake not only the earth, but also heaven." Now this, "Yet once more," indicates the removal of those things that are being shaken, as of things that are made, that the things which cannot be shaken may remain. Therefore, since we are receiving a kingdom which cannot be shaken, let us have grace, by which we may serve God acceptably with reverence and godly fear. For our God is a consuming fire.
It is among the innumerable company of believers in heaven and upon the earth that we receive the increasing testimony of God's grace. The increasing eternal grace of God causes us to experience the fire of God that purifies us. We tend to like the baptism of the Holy Spirit, but grace includes a submersion in fire. When things get hot we tend to think we are in hell, but only the things of the devil can be destroyed in hell. The things of God cannot be destroyed. Many people break covenant and forsake the assembling of one another because it gets too hot in the place of eternal relationships. It is supposed to be hot. Our God is a consuming fire. Why? So we will become the unburnable bush of God's presence and character as the family of His purpose and destiny. It is so the why we do something becomes more valuable than what we do. If we measure the substance of a local congregation, a local expression of the kingdom of heaven, by whether it is easy or not, we will fall short of the glory that God intends for us to have. If we measure it by what we think is expected of us, or what we think we must do, we will be shakable. But if we get a revelation of why we are here, we will become unshakeable. This is true in a marriage. If we measure our marriages by what we must do as a husband or as a wife, we will fall short of the revelation that can only come by the power of God's grace. The same is true in a family as a son, a daughter, a brother, a sister, a father, or a mother. If we do not have a revelation of being a family and if we don't embrace the grace it takes to be a family, we will be shakable in the time of shaking. God wants us to hear His voice so we get a revelation of why we are who we are together and why we are here. The why is more powerful than the what. Why are we part of the community? Why are we in covenant? Why do we tithe? Why do we make sacrifices? Why do we give offerings? Why do we live for us? Because it is us! It is Zion. It is the city of God. It is the place of God's purpose. It is the place of God's presence! It is the place of heaven's gate! When we know this, we can expect an awesome God. We can expect goose bumps and laughter and we can also expect a consuming fire. We can expect our attitudes to be challenged. We can expect our vision to be challenged. We can expect to have to overcome the devil and even satan, false accusers. Most false accusations come from those we thought were our friends. That is what proves whether we are friends or not. That is the testing fire of a marriage, a family, or any community.
I think that sometimes in the body of Christ we need to shut our eyes and remember who we really are. The shakable things are things that need to be removed. The moments of shaking do not define us, God does. He does it by the power of His grace. He does it by the testimony of Christ in us. Grace is the manifest presence of God in our lives and shaking should not be able to change that. God, the unshakeable One, defines us! Upon this rock He will build His church and the gates of hell will not prevail against it, but it will prove to destroy the gates of hell.
Food For Thought,
Ted J. Hanson
Thank you again for your prayers and your financial support. Good things are happening!
House of Bread Ministry. Checks Payable to: House of Bread Ministry, 3210 Meridian St., Bellingham, WA  98225
Online Donations can be made above at the column to the right.
Please follow and like us: