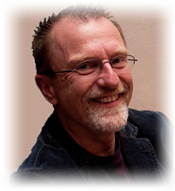 Greetings,
As leaders, we must live our lives in ways that lead others to find their own paths of destiny given to them by God. We cannot lead others into the path of destiny in Christ, we can only set examples that others can follow. We can say, Follow me as I follow Christ. Don't follow me. Follow me, as I follow Christ. Do what you do the way that I do what I do. My path is a path of faith, as is yours in your journey in Christ.
Our role as leaders is one of being examples of the faith and those who inspire faith in the hearts of those we lead. Faith is a supernatural result of an intimate relationship with God in our hearts. Faith comes by hearing God within. When God speaks to the internal place of our hearts, faith happens. Faith inspires the actions of our lives in life-creating and life-giving ways. Faith works through love, but it is hindered and rendered ineffective where there is not a revelation of love. The opposite of love is fear; therefore, fear is manifest where faith does not dwell. The opposite of faith is natural sight and natural sight often inspires us to fret in our hearts and become overwhelmed in the thinking of our minds. Natural sight is not just how things look, it is how they feel. Natural sight is based upon our own perceptions of the realities before us. Faith is meant to propel our lives forward and is in fact connected to the true wisdom of life that comes by the Holy Spirit in His grace empowered Spirit of Wisdom within our lives.
2 Corinthians 5:7 For we walk by faith, not by sight.
How do we navigate a world of change? How do we navigate in a world that appears to oppose the character, nature, way, power, and authority of God? How do we navigate our own lives to become as God desires us to be? We need to find heavenly paths that can transform our world in heavenly ways. Just as God has put the pathways in the sky and the sea, God has put the pathways of destiny before our feet. The natural realities of our world present principles, patterns, and values of our relationship with God in all things. So just as we see natural paths in the world, there are spiritual paths that we must find in our journey of life.
God has put a path of predestination in Christ before us and the secret to finding God's prepared paths of our destiny is to find our desires in God. We are good at doing what we want to do, but we are not so good at doing things that we simply must do. When it comes to the things we must do, we need to find the secret to the desire to do them. When we find the desire to walk in the path that God has before us, we find that the path before us is a creative journey from within our hearts. It is inspired by internal beliefs that empower the external actions of our lives. When we find the God-given desires of God's path within us, we do works that speak of our faith. That faith comes by hearing God in intimate and supernatural ways in our hearts.
Psalms 37:3 Trust in the Lord, and do good; dwell in the land, and feed on His faithfulness. 4 Delight yourself also in the Lord, and He shall give you the desires of your heart. 5 Commit your way to the Lord, trust also in Him, and He shall bring it to pass. 6 He shall bring forth your righteousness as the light, and your justice as the noonday.
To navigate the season before us we must choose to trust God each and every day. We know we are trusting Him when we choose to do good. Actions against things are most often bitter actions of our own ways. We need not be anti anything. We need to be all in on what God is doing. Our paths are not found in the internal desires of reaction against some thing. Our paths are found in the internal desires given to us by the love of God that envisions us to see what has not been seed before and lead others into the ancient paths of God hidden in our predestined path in Christ. We cannot be inactive, or reactive, in our hearts if we make choices each day to do good. We must choose to dwell in the land. This means we must fully embrace our own lives and take ownership of all that has been given to us. To dwell in our land is to choose to bring life to every boundary and space of our God-given realities. When we do this we discover that God is faithful. When we embrace truth, God's grace fills our lives and we become empowered to reign in life. When we feed on His faithfulness He fills us with faith. He literally puts His desires within our hearts and now we do what He desires us to do. Feeding on the faithfulness of God is embracing the love of God in our lives. By this we can lead others to follow us as we follow Christ.
Food For Tought,
Ted J. Hanson
We need to purchase many tickets for the upcoming itinerary.  I will be headed to Angola, Africa in April. We still need to purchase tickets. Please donate to House of Bread Ministry and help us reach the nations and generations with the word and impartation of New Covenant Life and Grace. Donations are payable to House of Bread Ministry. You can donate at the link on this page or mail your contribution to:
House of Bread Ministry, 3210 Meridian St., Bellingham, WA 98225
Thank You So Much – Ted J. Hanson