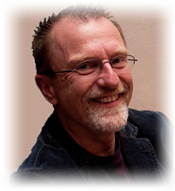 Greetings,
Another test that we will face in our journey of destiny is the test of living on God's word and not the appetite of self. We must overcome natural mindedness and selfish thinking. Pots of flesh represent an appetite of flesh and judging things according to the flesh. The children of Israel wanted pots of flesh. They wanted their own meat and bread. I believe these things represent our own desires and needs. This is the challenge of wanting our own needs met above fulfilling the will of God in our destiny in Christ. When we desire our personal needs more than the course of God's destiny in our lives we can be inspired to complain against the Lord. We must learn to live on God's words and not our own personal desires. Our identity, testimony, and destiny in life is not connected to our own personal needs. They are connected to God's personal words in our lives. Those words are daily and always new.
Difficulties in the present will inspire us to imagine that things in our past or things in the world are better than what we have today. We will be tempted by our own desires, the desires of our own will. Our hunger will be stirred for what we like, and we will be tempted to reject what we cannot understand. God wanted to give manna to the Children of Israel on a daily basis. The word manna means what is it? This implies the ability to receive things we have not seen, heard, or thought before. It is true to the testimony of faith. Faith comes when we hear God in our hearts, but faith is the opposite of natural sight. It is a daily walk with God and a daily trusting of His voice to our hearts. Faith is a daily what is it?
Exodus 16:8 Also Moses said, "This shall be seen when the Lord gives you meat to eat in the evening, and in the morning bread to the full; for the Lord hears your complaints which you make against Him. And what are we? Your complaints are not against us but against the Lord." 9 Then Moses spoke to Aaron, "Say to all the congregation of the children of Israel, 'Come near before the Lord, for He has heard your complaints.' " 10 Now it came to pass, as Aaron spoke to the whole congregation of the children of Israel, that they looked toward the wilderness, and behold, the glory of the Lord appeared in the cloud. 11 And the Lord spoke to Moses, saying, 12 "I have heard the complaints of the children of Israel. Speak to them, saying, 'At twilight you shall eat meat, and in the morning you shall be filled with bread. And you shall know that I am the Lord your God.' "
When God gave the instructions to Moses in regard to the daily manna for the people, He also said they would eat meat for a last time. God would give them meat at night and then in the morning there would be bread. The bread that God has for us is every word that comes from His mouth to our hearts. We must finish the appetites of the past and depend upon the food we have never known before in our journey of destiny in Christ. We live on every word that comes from God. God's words make us come alive and not bound to some memory, craving, or perception of the past. It is a daily bread. We must daily gather for and from the place of God's presence in our lives. When the children of Israel gathered too little there was not enough. When they gathered too much, yesterday's bread became something that could not provide them food in their house. Our relationship with God is not with His words, it is with Him. It is with His voice, His breath, His presence in our lives. What God said yesterday may not be what He is saying today. We live on every daily expression of His life.
The fifth test is a test of purpose. In the wilderness there was no water for the Israelites to drink. The water that God provided was the water from a rock in the wilderness. That Rock was a testimony of Christ. Christ is the water that we drink of. We must become a place where God's rests. When we become a place where God rests we become a place of God's purpose.
Exodus 17:1-3 Then all the congregation of the children of Israel set out on their journey from the Wilderness of Sin, according to the commandment of the Lord, and camped in Rephidim; but there was no water for the people to drink. Therefore the people contended with Moses, and said, "Give us water, that we may drink." So Moses said to them, "Why do you contend with me? Why do you tempt the Lord?" And the people thirsted there for water, and the people complained against Moses, and said, "Why is it you have brought us up out of Egypt, to kill us and our children and our livestock with thirst?"
The place where God gave the children of Israel water was Rephidim. The name Rephidim means rest. Jesus said that if anyone is thirsty they can come to Him and drink and from within them will flow rivers of life-giving water (Jn. 7:37-39). That water is the life of Holy Spirit from within us. It is not just water to us, it is water through us. It is a testimony to our purpose. Our purpose is to bring life to our world. We will be tested in our purpose. We must know that God is always resting in our lives and it is Christ in us that is the source of life to the world we live in. Our spiritual food is every word that God's speaks to our hearts each day, but our spiritual drink is to depend upon His presence resting in our lives.
Hebrews 10:1-5 Moreover, brethren, I do not want you to be unaware that all our fathers were under the cloud, all passed through the sea, all were baptized into Moses in the cloud and in the sea, all ate the same spiritual food, and all drank the same spiritual drink. For they drank of that spiritual Rock that followed them, and that Rock was Christ. But with most of them God was not well pleased, for their bodies were scattered in the wilderness.
When we live as a place of God's presence we live as a place of God's love. This is the Rock of Christ. Love is the only unshakable thing in live. God rests in our lives because He loves us, and it is His love in our lives that makes us able to love others. It is His love in our lives that makes us able to give life to others in our world. When we know God's love will embrace covenant relationships of love.
Food For Thought
Ted J. Hanson
Please consider helping us finish 2018 strong. We have a number of expenses to pay before the end of the year. We have been able to go to many peoples and many nations with a message and impartation of New Covenant Life and Grace. Your assistance in prayers and resources helps us accomplish our assignment.
We are expecting another great year of reaching the nations and generations in 2019 and your financial support can help us accomplish the task.
We need your continued prayer support and any financial contribution you are able to give. We are reaching the nations with New Covenant life and Grace for the generations of tomorrow.
Donations can be made at the above right link or mail your donation to House of Bread Ministry, 3210 Meridian St., Bellingham, Wa. 98225