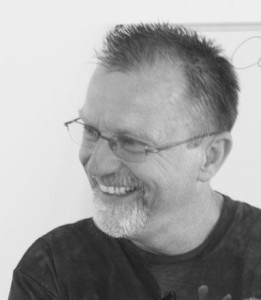 Greetings,
As leaders in the body of Christ we are called to lead members of Christ's body to the place of becoming like their heavenly Father. Leaders set an example in being people who embrace the character, nature, way, power, and authority of God in their lives. We are not responsible to simply teach people the principles of God, we are responsible to demonstrate to them what it looks like to embrace Jesus as Lord of our hearts. God's thoughts define who we are and He is inside of us. Our thoughts do not define who God should be, His thoughts define who we should be. His thoughts are different than ours are naturally. His thoughts are generous, merciful, gracious, expectant, triumphant, and many other attributes that reveal He is a giver of life. We are not called to walk a path of discipline in the flesh. We are called to walk a path empowered by the Holy Spirit within us. This is what makes us the church. Being the church is a governmental expression of being the place where God lives. Being the church is being the visible expression of His internal kingdom that brings life to the world around us. Being the church is the fruit of God's presence in our hearts as individuals and in our midst as corporate members of a family joined together by His Spirit. We are joined together by His Spirit to be an expression of His Spirit in the world we live in. We are being transformed by His presence within us to walk in His ways and to walk in His paths in all we are and do. The key to being who we are is not based upon our natural birth. It is based upon the supernatural change of transformation that happens in us because Christ is in us. How we were born naturally does not define who we are. Who we are becoming because He lives in us is what defines who we are. As leaders, we must lead those we are responsible for into this testimony. We must first embrace the continual change within us and then we must envision, feed desire, present the value, and inspire a willingness to purchase that change within the hearts and minds of those we lead.
The cultures of the world should not define who the church is. The culture of heaven should define who the church is. The church is not to condemn the world. It is to be salt, leaven, and light in the world that inspires the nations to stream into the stronghold of God's love. We are to be the steadfast mountain of God's presence that invites those bound to the thinking of the cultures of the world to seek out being a part of an expression of the culture of heaven.
The church is to be an expression of the community of heaven. What is the secret to being the community of heaven? There is much focus and attention being given to being the community of God, but the secret is to first be a temple of God's presence. If we don't find the temple established by the Holy Spirit, we will seek to build one ourselves. If we simply seek to build a Christian community of what we consider to be love and life we will fall short of what God's community truly is. What God calls love, we often define differently. What we call love is very often twisted from what God knows love to be. At the same time, we can find these same misunderstandings in concepts of judgement.
Isaiah 2:3 Many people shall come and say,"Come, and let us go up to the mountain of the Lord, to the house of the God of Jacob; He will teach us His ways, and we shall walk in His paths." For out of Zion shall go forth the law, and the word of the Lord from Jerusalem.
I want my thinking to be changed by the thinking of God. I don't want God to change how He thinks. I don't want Him to become like me, He already did that. He became like us so we could become like Him in all things. He can empathize with us in our weaknesses, but He expects us to boldly come and find His strength in all things. His mercy will free us from the judgments that condemn us and His grace will empower us to be transformed to never be the same again.
Hebrews 3:14 Seeing then that we have a great High Priest who has passed through the heavens, Jesus the Son of God, let us hold fast our confession. 15 For we do not have a High Priest who cannot sympathize with our weaknesses, but was in all points tempted as we are, yet without sin. 16 Let us therefore come boldly to the throne of grace, that we may obtain mercy and find grace to help in time of need.
As leaders in the body of Christ, we must lead others into the path of boldly coming to God throne, reaching out to receive His mercy, and diligently searching to discover His grace that transforms us to become expressions of His community in the earth. He mercy is new every day and it is by His mercy that He forgives our iniquities, transgressions, and sins. His grace can be found by those who seek to allow Him to transform their lives. His grace empowers life-transformations in our lives. It is His grace that visits our internal iniquities and transforms the secret place to eradicate the root of transgression and sin. His grace radically transforms us from within. This is where His thoughts define us. Christ in us is the hope of glory!
Food For Thought,
Ted J. Hanson
Thank you again for your prayers and your financial support. Good things are happening! Please consider making an end of the year donation to House of Bread. We have many goals for 2018 and we are believing for God kingdom's influence in many life-giving ways.
House of Bread Ministry. Checks Payable to: House of Bread Ministry, 3210 Meridian St., Bellingham, WA  98225
Online Donations can be made above at the column to the right.
Please follow and like us: