Blog In Audio: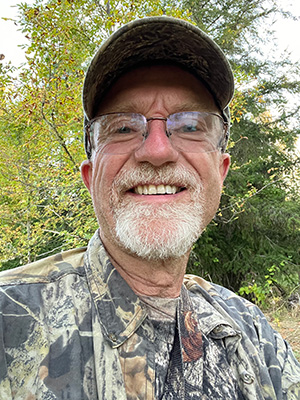 Greetings,
Each human being has a destiny in Christ to bring life to their world. The uniqueness of each person is meant to bring life to individuals in this world that are commissioned by God for them to bring life to. Jesus was a firstborn of a new creation of humanity. He came as a last and eternal Adam for the sake of all humanity. He lived His life as a man as we should live our lives as sons and daughters of God. When Jesus had completed His life as a man, He prayed to His Father that in the same way that He had been sent to the world, He was sending His disciples and those who would follow.
John 17:9 "I pray for them. I do not pray for the world but for those whom You have given Me, for they are Yours. 10 And all Mine are Yours, and Yours are Mine, and I am glorified in them."
John 17:17 "Sanctify them by Your truth. Your word is truth. 18 As You sent Me into the world, I also have sent them into the world. 19 And for their sakes I sanctify Myself, that they also may be sanctified by the truth."
Jesus came for the sake of us all, but He was sent by His heavenly Father to a few to demonstrate the value of each and every one of us to God as our heavenly Father. Jesus came to reconcile us to our Father that we might give our lives to those that God has given to us in this world as Jesus did for those His Father had given Him. Our salvation in Christ is not merely a salvation of going to heaven when we die. It is a salvation that includes fulfilling our heavenly purpose in this world.
God determines who we are. We will never discover who we are by looking to ourselves. We can only discover who we are by looking to God and finding how we give life to others in our world. We are like our Father. We are to be givers of life.
As leaders, we don't just lead others to know the truth about God. We lead them to be a testimony of the truth of who they are in Christ. We lead to help each one find their connection to God in their hearts and to live in the uniqueness of who they are for the sake of giving life to their world. The enemy uses the environment of our world to tempt us to trade for something less than who we really are. Our true identity can only be found through the internal connection of our spirit to the Holy Spirit of God. It is only from within our spirit that our soul can discover the reality of our true identity in this world. The enemy of our soul comes in the form of outside sources in an attempt to make us trade our true identity for a lie. Spiritual forces inspire our souls to yield to our own fleshly desires to find an identity that is redefined by the external forces of our environment.
A created being known as the star of the morning (the Latin Vulgate describes as Lucifer), was created to bring light for every new day. His attributes and characteristics were depicted as the root of the testimony of the King of Babylon and the King of Tyre through the prophecies of Isaiah and Ezekiel (Isa. 14:12-15; Ezek. 28:12-19). This created being was a covering cherub that revealed expressions magnifying the light, sound, and the rhythm of God. It was a daily process (morning star) and it was connected to his ability to refract or reflect the light of God in various expressions of the frequency of light. He was an excellent creation of God, and he had a great purpose before Him. He failed in his purpose through pride. He saw what he was not (the stars of God) and he desired an identity that was not his. This same enemy seeks to inspire pride in the human soul through jealousy, envy, shame, discontentment, and a rejection of men to tempt them to trade their true identity for a lie. It is only through our true identity given to us by our Father in heaven that we can bring the life that God intends for us to bring to those that He has given for us to influence in this world. Leaders grow in knowing their true identity in Christ and they lead others to find their own unique identity through the internal connection of their spirit to the Holy Spirit of God.
Food For Thought,
Ted J. Hanson
Donations can be made at the link on the home site of:
Checks can be made payable to House of Bread Ministry and sent to:
House of Bread Ministry, 3210 Meridian St., Bellingham, WA 98225
To avoid us paying a transaction fee from your donation, you can also set up a payment or an automatic payment from your bank to House of Bread Ministry. Just set it up as a 'bill pay' through your online bank account and your bank will mail a check to House of Bread Ministry. We will record your payment as a donation to House of Bread Ministry (E.I.N. 91-2009037) and we will send you a contribution receipt at the close of the year.
Our Ministry Information Is:
House of Bread Ministry
3210 Meridian St.
Bellingham, WA 98225-1728
Please follow and like us: