Greetings;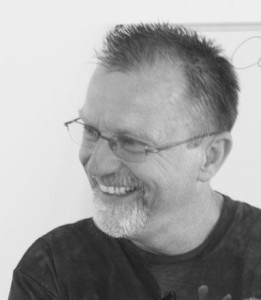 We must live our lives by faith towards God and not towards things. Our relationship with God is eternal, but the things we do of material value will only last a day, a lifetime, or a minor duration of history in the generations of men. Things we accomplish can vanish in a day. Lifetimes we live will fade in the end. Empires we build will soon become the crushed rocks of landfill for another's endeavor in life. We must do things in life or our lives are not a testimony of living, but what are the 'doing things' that count? Do the things we do define who we are or do the things we do refine the substance of who we are? When the substance of our lives becomes a testimony of eternal value then the things we do can take on the character of our eternal value. It is not the things that remain in the earth of our lives that are the most significant. It is the substance of who we are that we leave in the lives of others that matters most.
My own father was a hardworking man for his entire life. He raised ten children and provided for us by working as a farmer on our home farm as well as working in the community as a painter, a roofer, and in insurance sales and claims. He worked from early morning to night every day of his working life. He was not a successful entrepreneur and many would consider that he was unsuccessful in his life. Some may even consider his works failures, but I believe that my dad left a greater inheritance in this world than the things that can be destroyed by rust and decay. My dad believed in God and was faithful to God and to his experience of church for his entire life. He read his Bible diligently from cover to cover many times in the days of his life. His priority was loving God in his way and loving his family as he thought he could. His love language was one of giving to others and working to show that love in whatever way he could. He wasn't good with words of love, but his actions in life spoke of love. I have come to understand the language of his life, though I have not always understood it. He was a man with flaws, but for those with eyes to see and ears to hear, his life was perfect in love.
When my dad was 58 years old he fell from the top of a barn and never walked again without the use of crutches, but he lived to 90 years and didn't use a wheelchair until the very end. He spent 3 years in and out of hospital surgeries for bone repair, bone replacement, staff infection battles, and even an additional brain tumor that left him battling seizures through the following years. My mom also battled during that time with diabetes, and eventually amputations due to infection complications in her leg. She ended up in a walker for her remaining days. Those were no doubt tremendously hard years for my dad and my mom, but in it all they both remained true to their love for God, their love for one another, and their love for their family.
My mom loved to sing and her favorite bird was a small brown wren. She loved it for the song that it sang in the morning. My mom never stopped singing throughout her life and even sang the song 'Trust and Obey' to a dying patient in the hospital. Ina Hanson was like that small brown wren. She didn't seem to be mighty and strong, but the atmosphere of life around her was filled with the song of her life each day. Thank you, mom for the song of life. The song of life brings life to each and every day!
Endurance was a strong testimony of my dad's life and I am grateful for the inheritance of endurance he left for me in this life. His name was Simon, but the community called him Sam. His reputation was that of being 'honest Sam'. When he painted a house or a barn, you could count on the fact that the paint would last longer than others painted at the same time. I remember him teaching me how to paint when I was 8 years old. He taught me to not use masking tape when cutting in the paint around the window trim. His words to me were that the paint would seal to the window when not using tape, but the use of tape would break the seal of the paint on the wood and the paint would not last as long. His concern was to give the customer a quality paint job that would last as long as possible. He used brushes and not a sprayer, since he said the paint from the brush was a fuller coat and the job would not fade. He charged less than others and usually cut himself short for the sake of giving others a job that would please them. He taught me how to fill a paint brush with paint, but not to drip paint where it was not to be applied. His heart was to provide an affordable, long-lasting, quality painting for the people he served. Sometimes we kids would be upset with how our dad let others seemingly take advantage of him, but I think my dad left us a mystery to be discovered concerning giving one's life for the wellbeing of others. At times we thought he should have lived more to give more things to us as children, but perhaps he gave us something of eternal value in the heart. My dad demonstrated a life of loving God with all his heart and loving others. He did it in his way, not mine. He did it with his heart, not mine. He did it with his language and not mine, but he did it well. Thank you, dad, for living your life from the foundation of Christ.
2 Corinthians 3:11 For no other foundation can anyone lay than that which is laid, which is Jesus Christ. 12 Now if anyone builds on this foundation with gold, silver, precious stones, wood, hay, straw, 13 each one's work will become clear; for the Day will declare it, because it will be revealed by fire; and the fire will test each one's work, of what sort it is. 14 If anyone's work which he has built on it endures, he will receive a reward. 15 If anyone's work is burned, he will suffer loss; but he himself will be saved, yet so as through fire.
Living for the comfort of our own lives is as straw and it will simply be consumed at the end of the day. Living for my own lifetime will surely fade and can only vanish in the flames of eternity. Living for a business, a ministry, or some empire of human effort can only last a generation or more, but even the things of empires are consumed in the flames of eternity in the end. It is only those things of eternal character that remain. What are the qualities of Christ's kingdom in you that will live on in the hearts of men? You will live it in your way and not of mine. You will express it with your heart, not mine. It will be expressed in your language and not mine, but ask God to give you the grace to do it well. Live and lead from the foundation of Christ and let the point of your life be LIFE for the world.
Food For Thought,
Ted J. Hanson
Please follow and like us: